Greeting from General Director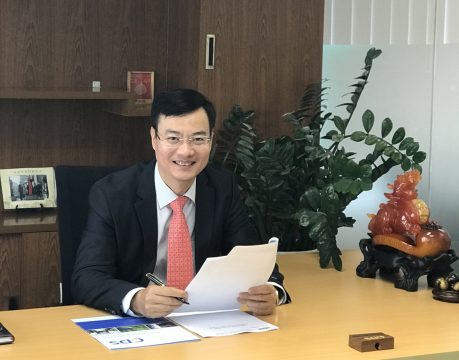 Welcome to GDS's website! My name is Dang Duc Khoi, . assumed the post of General Director since July 2018. I am proud of being a part of GDS in the very special year marking 10 years anniversary of this amazing company.
Firstly, I would like to express my sincere gratitude and appreciation to all our customers and partners for your precious support and cooperation for over the past 10 years.
Our strong development today is thanks to not only the result of the long-time and effective co-operation between NTT Communication Corp. and Vietnam Post and Telecommunication Group (VNPT) but also the continuous efforts of all generations of Company leaders and staffs.
GDS has always been at the forefront of advanced management method application and also the best and most modern infrastructure to meet the strictest customer's requirements.
At GDS, we believe that our success has been has been recognized by high satisfaction from our fastidious customers.
In this era of globalization and online communications, GDS aims to become part of the local and global networks via IT and computer systems, including the Internet. The present site constitutes one of the main tools to achieve this aim: through the site, you can find a wealth of information on our data center specification, service categories, partnership program and available download forms,
Enjoy our website, and I hope you find it helpful and informative.
Above all, we look forward to welcoming you at our Thang Long Data Center.
Dang Duc Khoi
General Director