Japanese business delegation impressed with ICT services in Vietnam
11th June 2014, a delegation of 24 Japanese enterprises organized by Fujitsu Corporation and headed by Mr. Hiroyuki Sekimoto, CEO of Zukosa arrived in Vietnam to attend a business seminar
The delegation comprised leaders of the enterprises operating in the IT, banking, logistic, manufacturing, chemicals, etc. The main purpose of their visit to Vietnam was to study its investment environment and infrastructure, especially the IT services, which have become a crucial part of doing business in all fields.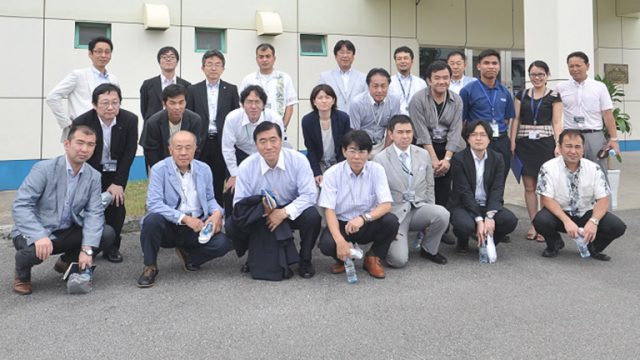 In the morning, the delegation visited Thang Long Data Center (DC) of Global Data Service., JSC (GDS), a joint-stock company of the two leading telecom carriers in Vietnam (VNPT Group) and Japan (NTT Group). As a GDS customer, Fujitsu Vietnam Ltd. confidently selected the DC, which has been operating since 2009, to provide evidence of stable and international standard ICT service in Vietnam.
Maruo Tetsu, Sales Director of Fujitsu Vietnam Ltd. emphasized that the difference of GDS DC and other DC in Vietnam is not only Tier III infrastructure but the Japanese standard of operation that made its customers "comfortable and satisfied".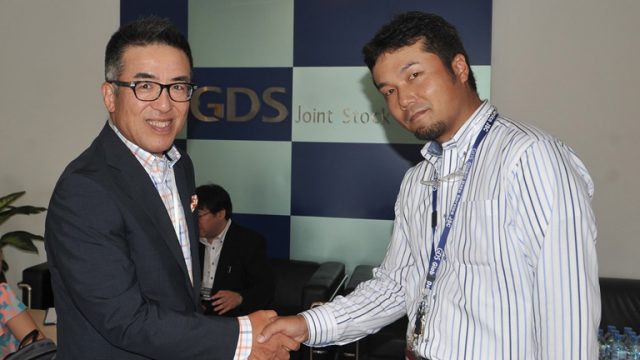 After touring GDS DC, investigating its infrastructure of GDS DC, witnessing the operations and maintenance procedure, and meeting its professional operators, Mr. Shintaro Hayashi from IT promotion office of Nippon Suisan Kaisha said he was really impressed with high-technology infrastructure of GDS DC and its Japanese operation quality. He also expressed, when doing business in Vietnam, foreign enterprises would feel very secure if the IT system were taken care by GDS to focus totally in their core business.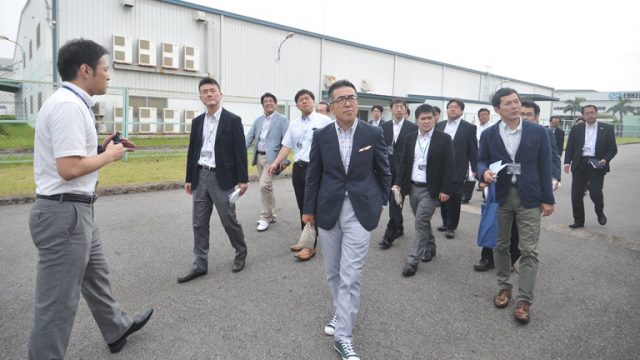 ICT development in Vietnam has been rapid in recent years, contributing remarkably to the growth of Vietnamese economy. The ICT White Book 2013, published by Ministry of Information and Communication, notes that Vietnam's ICT index ranks 4th in Southeast Asia. The ICT growth index is also 4th in the region and 12th among 27 Pacific Asian countries.
Delegation members agreed that with the efforts made by Vietnamese government and enterprises like GDS, it was "realistic" to expect better prospects for foreign investment activities in Vietnam. Japanese enterprises are always careful investors but once their trust is gained, they are in for the long haul, targeting stable development, the member said.
The delegation will visit a few other sites and enterprises before concluding their Vietnam visit this Saturday, 14th June 2014